The Excel Exteriors Experience
We work hand in hand with all major insurance carriers to make the restoration process as hassle-free and simple as possible, helping you get back into your home in no time. With a lifetime warranty on all installed roofing materials and labor and unprecedented attention to detail, Excel Exteriors ensures your 100% satisfaction.
Professional Home Exterior Services
Leveraging industry experience with excellent network connections, we deliver quality work at prices that won't break the bank, blending aesthetics and functionality in our custom roofing, siding, windows, and gutters services.
Give us a call and see why countless homeowners choose Excel Exteriors as their trusted contractor!
Our guarantee is a lifetime warranty on your roof.
At Excel Exteriors, we follow our strict installation guidelines and all of the manufacturer's recommendations to ensure the best outcome of your project. A FREE lifetime warranty is part of any roof installed by Excel Exteriors, Inc. This means that at any time, if your roof is leaking, or needs a repair due to installation – it is 100% covered.
Storm Damage Repair and Roofing
For over 10 years, Excel Exteriors has helped homeowners restore their homes in the aftermath of a storm or weather damage, as well as update their curb appeal and add value to their property.
Destiny Phillips
Storm Damage
They came out and inspected my roof after a recent storm. They were a big help going through the insurance process. They were very professional and responsive to any calls and texts. I'm glad I chose Excel for my roofing project.

John Doe
Roof Replacement
I basically choose where my money goes based on Google reviews. I made the right choice with Adam and Excel, couldn't have asked for a more professional experience from beginning to end. Others in my neighborhood went with lesser-known companies and got burned, but all the reviews are accurate. These folks have been around for a while and pay attention to all the details with no pressure and plenty of information. Would happily recommend to friends and family!
Perez Jose
Roof Replacement
Five ⭐️ Best quality best workmanship this company does not cut corners they get it done right great customer service really clean and professional and you know Roofing is a dirty job friendly and helpful and they will fight to get your roof Paid for if you have damage by your insurance company

Sandra
2023 Insurance Claim
Michael Dunlavy helped me through in and outs and explained the whole insurance policy process I would refer him to anybody and everybody who needs a roof this company is one of the best I've ever seen and Michael is amazing!

Jim Schaefer
Roof Replacement
As a marketeer I put a lot of faith in Google Reviews, when I researched Excel Exterior, Inc I found a company up north with some bad reviews. I asked Kevin to send me a list of local home owners who had used them in the last few months. They had great things to say so we moved forward with Excel. Now I have great things to say about Excel Exteriors, they handled the insurance claim, they protected all the plants and picked up every nail. They completed the house and the boat house in two days. It looks great!
Linda Dupree
Gutter Install
I found this company on google and after reading all the positive reviews. I called them. The entire work went well. They replaced all the gutters of my house, and I think that it was an excellent service.

Jason Mooradian
Roof Install
They showed up, worked hard, hardly took a break, cleaned up really nice after install. My roof looked great. Hard to trust anyone doing work but glad I went with Excel! Relieved that things went smoothly and my roof looks fantastic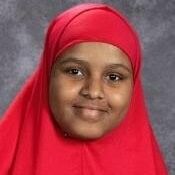 Fatuma Ibrahin
2022 Roof Repair
I am happy with the service I got from EXCEL Exteriors, inc. My agent HANS did a fantastic job, he delivered as he promised (Repaired storm damage roof in timely manner) He walked me through what is to be and also did the negotiations with insurance adjuster. Very professional, I highly recommend (HANS) from Excel Exteriors